Welcome to Year 2
Here you will be able to stay up to date with all the latest news and information from Year Two. Keep checking back to see their amazing work and achievements throughout the school year!
Miss Farnsworth, Miss White, Mrs Tucker, Mrs Brown and Mrs Green would like to welcome 2AF and 2NW to our website. We can't wait to see the amazing learning everyone will complete this year.
The Year 2 team have been so impressed by all the hard work and activities that have been completed at home. Please continue the hard work we love seeing it and hearing from you!
Go to
https://www.sherrier.leics.sch.uk/year-groups/year-2/online-work-2 for your weekly home learning activities.
May update
From Monday 4th May we will be sending out weekly learning ideas for you to follow if you wish. They will be sent out on parent pay and uploaded onto the online learning area of our website https://www.sherrier.leics.sch.uk/year-groups/year-2/online-work-2 ready for a Monday morning.
They cover a combination of online computer learning and non-computer based activities which can be completed in the workbooks sent home in March.
By no means do we expect all of these activities to be completed but we wanted to ensure that there was plenty to keep us all busy and learning.
March update
In March your child should now have come home with their own home learning pack containing many different activities to keep them learning whilst at home. If this has not be given for whatever reason please contact the school office or your class teacher to arrange for it to be collected.
We miss you all lots Year 2, but remember this is not goodbye but see you soon! Keep Safe.
Reading
In the Summer Term we will be reading and working with the text - The Boy Who Grew Dragons by Andy Shepherd.
The whole text is available at https://www.youtube.com/playlist?list=PLd5OvpigUuUH6xXqFd8QfUQdD4RT1uFYr for you to enjoy!
Keep checking our Home Learning grids each week to find out this weeks DERIC questions.
Book List - Towers, Tunnels and Turrets
If you'd like any further book suggestions, you could use www.booktrust.org.uk/books-and-reading/bookfinder to help you choose books to read at home.
Maths
Ray continues to support us in our Maths learning in Year 2. Here he is explaining some of our number terminology:
We will be completing Ray adventures to help us to think more deeply and be able to explain our understanding in different ways. Maybe with your family you could solve Rays challenge below?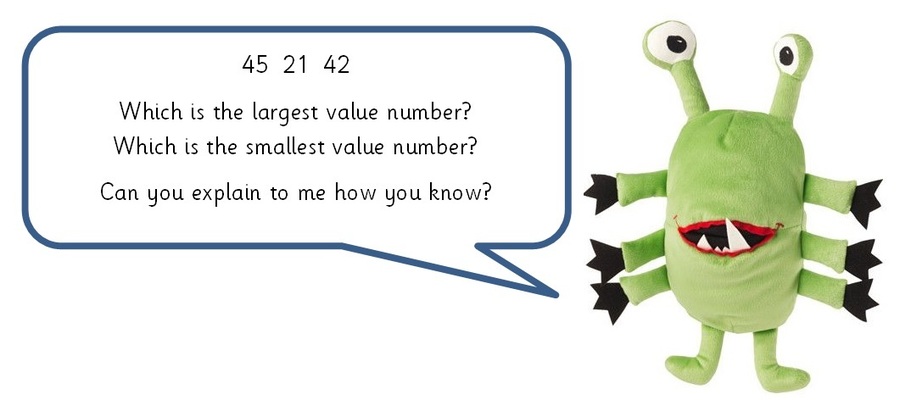 We are continuing to follow the Power Maths scheme this year at Sherier, which works alongside White Rose Maths. See below for the overview and key learning points for each of the maths topics we will learn during Year 2.
Writing
In Year 2 we are working towards becoming fantastic, creative authors. We will learn about the technical aspects a piece of writing needs such as punctuation, as well as how to make our writing even more exciting!
Autumn Term -
We will be writing our own Journey Tale using the story of
Baby Bear to help us.
In the second half of the term we will be writing diary entries which recount our adventures trying to help the Queen of England!
Spring Term
In this term we will focus on how to write setting descriptions, describing the fantastic gardens in The Twitches story.
We will also be creating our own set of instructions of how to plant the perfect set of sweet pea flowers.
Towards the end of the term we will begin to write our own versions of the
Goldilocks and the Three Bears story,
where we will have the chance to use all the exciting writing skills we have learnt so far in Year 2.
Writing skills we learn in Year 2
P.E
P.E. Kit
Year 2 will have PE on Monday and Thursday afternoons.
They will need the following kit:
Black shorts
White t-shirt
Plimsolls
There will be indoor and outdoor PE so please make sure your child has appropriate kit for both. When the weather gets colder, this should include trousers and a long-sleeved top like a sweatshirt.
For PE lessons, hair must be tied back and earrings removed. Alternatively, you could send your child with micropore tape to cover their earrings.
Our Homework
These folders contain X-Factor sheets for your child to fill in at home. Once your child reaches the end of the new rounds, they will go back to the times tables round they were on last year. Once you have completed the X Factor example please mark it with your children. They will then receive a merit in school when they hand it in. If you have any questions then please ask. We hope that learning new facts and earning more certificates will really help them all.
Year 2 will continue to have vocabulary homework in the form of fridge words. We ask that the children discuss the meanings of these words and how they link to our topic.
Homework this week:
Reading at least three times a week (filling in the Kluwell reading booklet)
Complete the X-Factor example sheet
Fridge Words- to discuss at home.
Our Hall of Fame .....
Summer Term Part 2
Summer Term Part 1
Ways to keep in contact
Please keep in contact and ask if you have any questions or queries or would like to share any learning. We are here to help!
Emails
sherriery2@gmail.com
School Phone
(There will be someone to answer between 9am-3pm on weekdays)
Twitter
Please follow our Twitter page @SherrierY2 to see more updates about our current learning and other important information. You can see our tweets by searching Twitter @SherrierY2 without a twitter log in yourselves.
Useful Home Learning Websites.
Writing
Talk for Writing - We follow this scheme of learning at school and will be using these fantastic booklets as part of our home learning work.
https://mailchi.mp/talk4writing/home-school-booklets
Pobble 365 - a daily picture with writing ideas
Phonics and Spelling
https://www.ruthmiskin.com/en/find-out-more/help-during-school-closure/
Reading
(You will need a log in)
https://www.oxfordowl.co.uk/for-home/find-a-book/library-page/
Amazon Audible - why not listen to a story?
https://www.amazon.co.uk/Audiobooks
White Rose Maths
weekly lesson ideas which we will use as part of our home learning packs
https://whiterosemaths.com/homelearning/
PE/Active activities:
https://home.jasmineactive.com/
https://www.youtube.com/user/thebodycoach1
https://www.youtube.com/user/CosmicKidsYoga
Other great websites for daily lessons or activities:
https://www.thenational.academy/online-classroom
https://www.bbc.co.uk/bitesize/dailylessons
Summer Term
Towers, Tunnels and Turrets!
Towers, Tunnels and Turrets (Our new cornerstones topic) is described as:
See the castle ahead? Get ready to invade its mighty walls! Shoot a
projectile with an archer's aim! Head across the drawbridge, over the
moat and up to the top of the tower...Then dig deep, deep down
making burrows and tunnels, just like the animals who live
underground.
Please see below for some fun ideas to try at home!
Further ways to help at home...
During the year, you could help at home by…
Finding out about the topics
Read a range of books with your child
Discuss unfamiliar vocabulary with your child
Read and spell the common exception words
Learn the addition and subtraction facts
Our Christian Value in Year 2!
This year, Year Two will be working as ambassadors for the Christian Value "Courage". Throughout the year we will be exploring the other values adopted by Sherrier pupils but we will be focusing on what it means to be a courageous in class, on the playground and at home. If your child impresses you with how courageous they've been at home do share this with us by making a note in their Boomerang book so that we can celebrate it in class.
In class we will be talking about the value of courage...
•
Courage to own up when you are in the wrong
•
Courage to say 'no' when everyone else is pressing you to do something you do not want to do
•
Courage to stick at a task even when it is taking time and is beginning to become boring or difficult
•
Courage to be first to volunteer or stand up and be counted
•
Courage to admit you don't know or understand something
•
Courage to stand by your beliefs despite mockery or being in a minority
•
Courage to take part in something, to give it a go, although you are fearful and unsure of yourself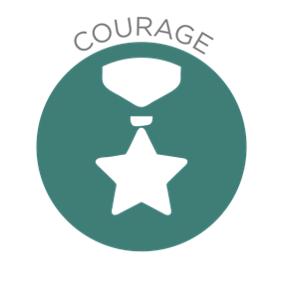 Promise me you'll always remember: You're braver than you believe, and stronger than you seem, and smarter than you think.
Christopher Robin to Pooh (by A.A. Milne)
Courage is not simply one of the virtues, but the form of every virtue at the testing point.
C.S. Lewis