Reading at Sherrier:
Learning to Read:
At Sherrier CE Primary we value the importance of Reading both in school and at home. We learn to read using a wide range of reading schemes, including PM, Rigby Star, Rigby Cats, Storyworld, Ginn Readers, Rigby Phonics and many other beautiful non-scheme ficion and non-fiction books. Alongside banded reading material the children also learn to read through the Ruth Miskin, 'Read Write Inc' synthetic phonics scheme. All children learning to read are placed on our Book Band system; Pink to Lime bands.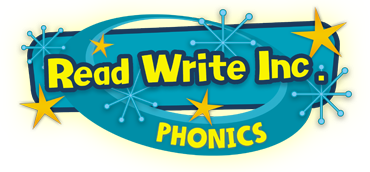 Click on the link to view our Reading Information Booklet for Parents for information about Book Bands!
Reading to Learn:
Once the children have successfully learnt to read, they can begin to enjoy reading to learn through the use of NATEs 'Rooted in Reading Passports'. Children are challenged to read a wide range of genres and reading material both at home and in school with the fun of reviewing books and finding out new authors, new stories and facts they never once knew. The passports encourage the reading of a variety of text types and aim to expand the reader's literary and non-literary experience. We also work closely with the local library, who help us to promote our 'Reading Passports', by continually offering new reading material on their 'Reading Passport' display boards in and around the library.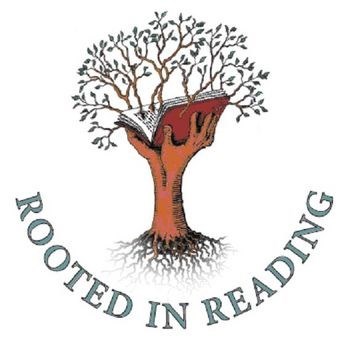 Click on the link to view the research project centred around the 'Rooted in Reading Passport' Scheme!
In 2015 Sherrier adopted a new style of reading with children in lessons. We now use the 'Reading with DERIC' approach- DECODE, EXPLAIN, RETRIEVE,INTERPRET, CHOOSE- as a whole class shared reading experience, enjoying and learning about a text or stimulus together. We believe children need to be taught reading skills for life and to be able to comprehend a text by learning retrieval skills, interpreting information and give reasons and justifications to the choice of language and ideas authors use.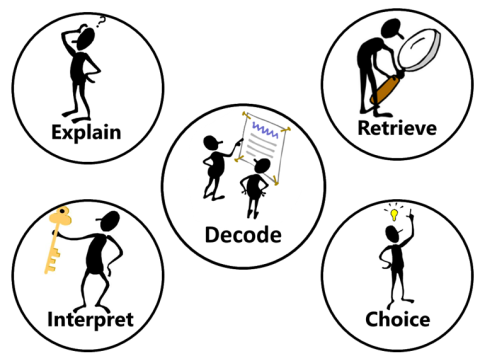 Click here to read more about DERIC reading approach.
If you missed the Reading Breakfast (Summer Term 2016) information about reading with DERIC click here for the link!
You can find out about how we learn to read in the Foundation Stage here too!
Need extra reading material for home?
Want to know what books would be suitable for your child to read?
Take a look at this website: http://www.educatingtogether.co.uk/page/readinglist.
This will link to an external website providing a downloadable reading list for each age group.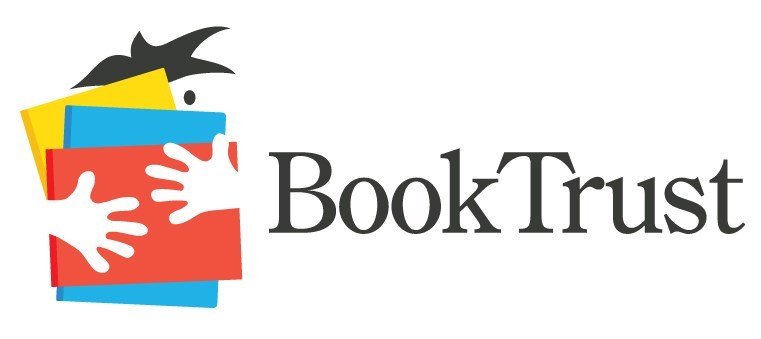 The 'Book Trust' recently published a list of 100 books every child should read before they're 14. They are broken down into age groups so if you are ever wondering which book to borrow from the library or to purchase, then look here...100 Books to Read Before You're 14
Visit Lutterworth Library for a huge selection of books to read and enjoy at home! Remember to take part in the yearly Summer Reading Challenge!
https://www.leicestershire.gov.uk/leisure-and-community/libraries/find-a-library/lutterworth-library

English Homework
Reading
Each week we ask that an adult signs either the child's Reading Record or their Boomerang Book three times a week to show that their child has been reading at home. This will form part of their Bingo homework each week. If your child has a reading passport this should also be completed at home. Remember to keep bringing in the passport to be stamped by your class teacher!
If you missed how recording reading has changed this year (2016-2017) please click here!
Phonics
If your child goes to Phonics, they will bring home a daily phonics sheet to show you which sounds they are learning. They will also have a fortnightly 'Phonics Challenge' that should be completed in their homework book.
Spellings
Once your child completes the Phonics Programme, they will concentrate on the Ruth Miskin Spelling Programme 'Read, Write Inc Spelling'. The children will learn spellings by learning rules, patterns and words that follow no rules at all! Children will then bring home weekly spelling lists in their Boomerang Books that are closely related to the year group expectations set out in the English 2014 Curriculum . These spellings should then be practised in their homework book.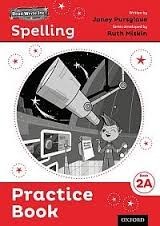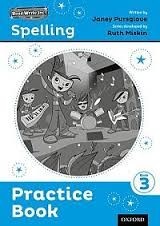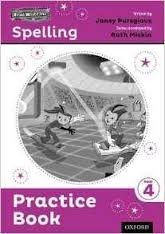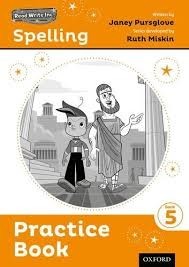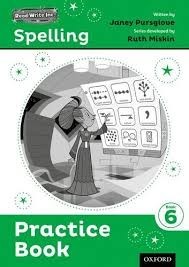 A sample of our Spelling books used in school
To find out more information about the English Curriculum and the Spelling expectations for each year group click here!
Punctuation and Grammar
Once your child is in KS2, they will receive fortnightly homework that relates to punctuation or grammar rules. It will be completed in their homework book.
Homework Club
Remember, every week we run a homework club at lunchtimes so children can ask for help and complete their homework at school.
Celebrating Reading at Sherrier
We had a fantastic time when the author Mini Grey visited Sherrier and officially opened our newly refurbished library in the Spring term 2016. She brought her book characters and showed us how she used mini books to plan and draft her ideas for her new books.
Visit her website at www.minigrey.com to find out about her new reading material and the adventures her characters like 'Traction Man' and 'Spacedog' go on...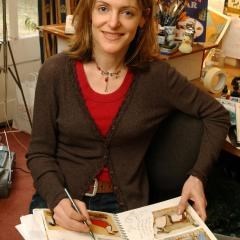 We have recently celebrated Roald Dahls' 100th birthday on 13th September 2016. We watched a live performance of 'Matilda' and took part in many activities linked to the newly released film, the BFG! Watch this space and around school for photos and evidence of our work!
We discussed the concept of 'Dreams' in our P4C lessons by discussing the BIG question....
'If our dreams can seem so real, how do I know I'm not dreaming right now?'
Could you answer this? Or have you got a thought about it?
Send us your responses to kroche@sherrier.leics.sch.uk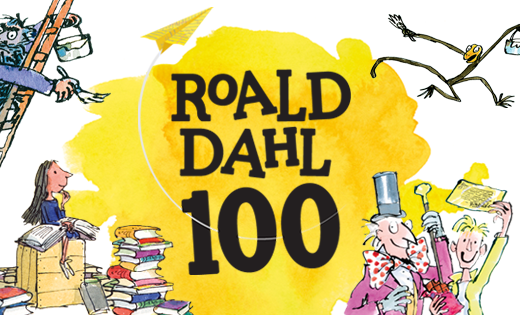 Up and coming events...
We are looking forward to our next author visit in March 2017 from the well-known author ATINUKE.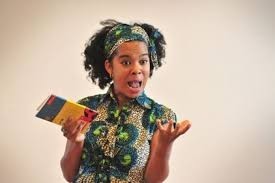 Click here for more information about her on her website!
Why not try and read one of her books before she arrives at Sherrier...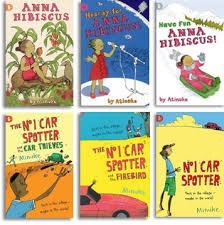 Writing at Sherrier:
We are very proud at Sherrier of our all our children's writing. So much so that we publish every single piece of extended writing the children do and display it around the school for all to see.
The children are taught how to write through creative and engaging rich texts that inspire and promote a love for writing. We use a range of strategies, including Pie Corbett's 'Talk for Writing' and Alan Peat's Sentence structures, that help to structure the writing process. All writing units have direct links to the children's current topics and provide many opportunities for cross-curricular writing.
See above for our English Long Term Writing Plans.
All class teachers model and share the writing process by using the 'Writings on the Wall' approach to share key strategies and processes of writing. Each classroom also has a W.I.L.F wall for non-negotiable expectations for Spelling, Punctuation and Grammar that model for children what they should be including in their writing.
You can find your child's year group non-negotiable Punctuation and Grammar expectations if you would like to work on them at home in this booklet.