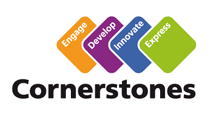 At Sherrier CE Primary we follow the Cornerstones creative curriculum for our topics and foundation subjects.
The Cornerstones Curriculum is built on a robust framework and a proven learning philosophy. Each topic unit is called an Imaginative Learning Project (ILP) and every ILP follows the same basic structure.
Take a look here for more information about the Cornerstones Curriculum https://cornerstoneseducation.co.uk/why-cornerstones/
The ILPs are split into four distinct phases called 'The Cornerstones of Learning':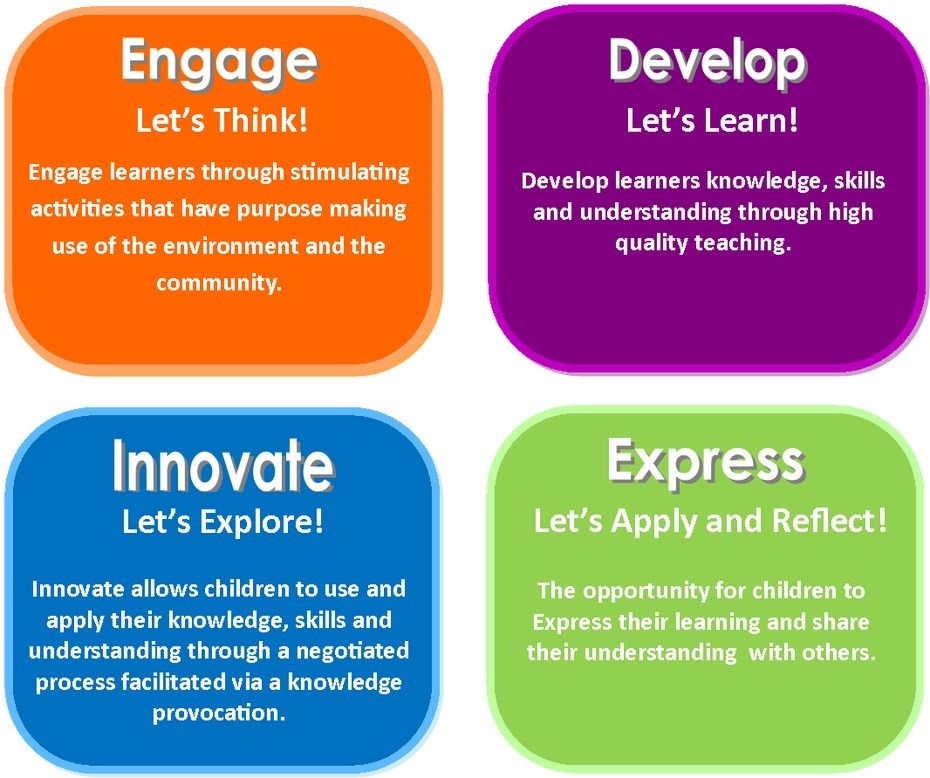 Engage
Each unit starts with a memorable first-hand experience. Pupils begin observing, researching and setting questions. During this phase, the children have lots of opportunities to fully engage with the new topic.
Develop
A large part of the ILP is focussed on improving knowledge and understanding. Children develop and practise new skills. They explore the topic by making and doing.
Innovate
During this week-long section of the unit, the children are involved in activities that encourage them to apply skills and knowledge in real-life contexts. They solve real or imagined problems through learning and gain inspiration from a range of creative activities.
Express
In the final part of each ILP, the children become performers, experts and informers! They link their learning back to the starting point and provide opportunities to share and celebrate their achievements with parents and carers.
Take a look at our Curriculum Long Term Plans:
Throughout the year, teachers may adapt these plans. The most up-to-date information for each topic can be found on the year group pages.
You will find the PE, Maths and English overviews on the subject specific pages.
Philosophy for Children at Sherrier
What is P4C?
Here at Sherrier the children are taught how to create their own philosophical questions. They then choose one question that is the focus of a philosophical enquiry, or dialogue. For example the question might be, 'Is it ever ok to steal?'
The teacher, as facilitator, supports the children in their thinking, reasoning and questioning, as well as the way the children speak and listen to each other in the dialogue. After the enquiry the children and facilitator reflect on the quality of the thinking, reasoning and participation, and suggest how they could improve; either as individuals or as a group (community).
P4C is intended to be a regular activity so that the children develop their skills and understanding over time. The role of the facilitator is crucial to ensuring quality dialogue and progress, as well as integration with the curriculum.
It is well documented that P4C has an impact on children's cognitive, social and emotional development. P4C is about getting children to think and communicate well; to think better for themselves.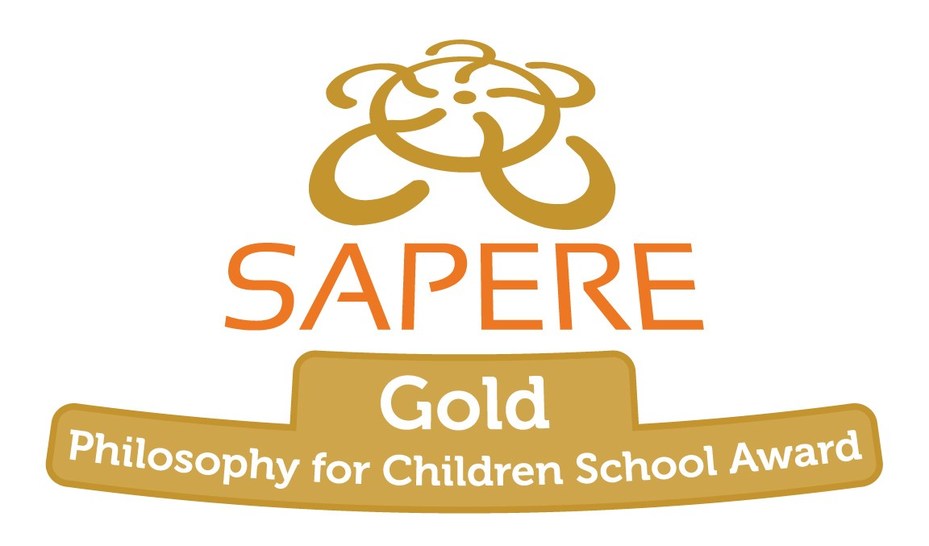 At Sherrier we are working towards achieving the P4C 'Going for Gold' awards. This programme aims to offer schools a planned and structured approach to training and support in order to implement and embed P4C in a more cost effective and sustainable way. In 2015 we achieved the Bronze award and are currently working towards the Silver level.
To find out more about P4C (Philosophy for Children) why not take a look at these websites:
www.sapere.org.uk/default.aspx?tabid=162
RE at Sherrier
At the heart of our school are a set of core Christian Values. These underpin our whole ethos, curriculum and school life and aim to ensure our pupils leave Sherrier C of E Primary as happy, secure, caring and responsible citizens. The values we promote are important within the school community and are values which will be important throughout life. In all that we do we strive to share, encourage and demonstrate positive values with our children; in order that they understand them and strive to live by them.
Our Christian Values are: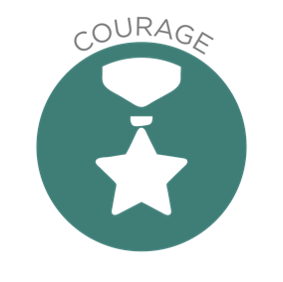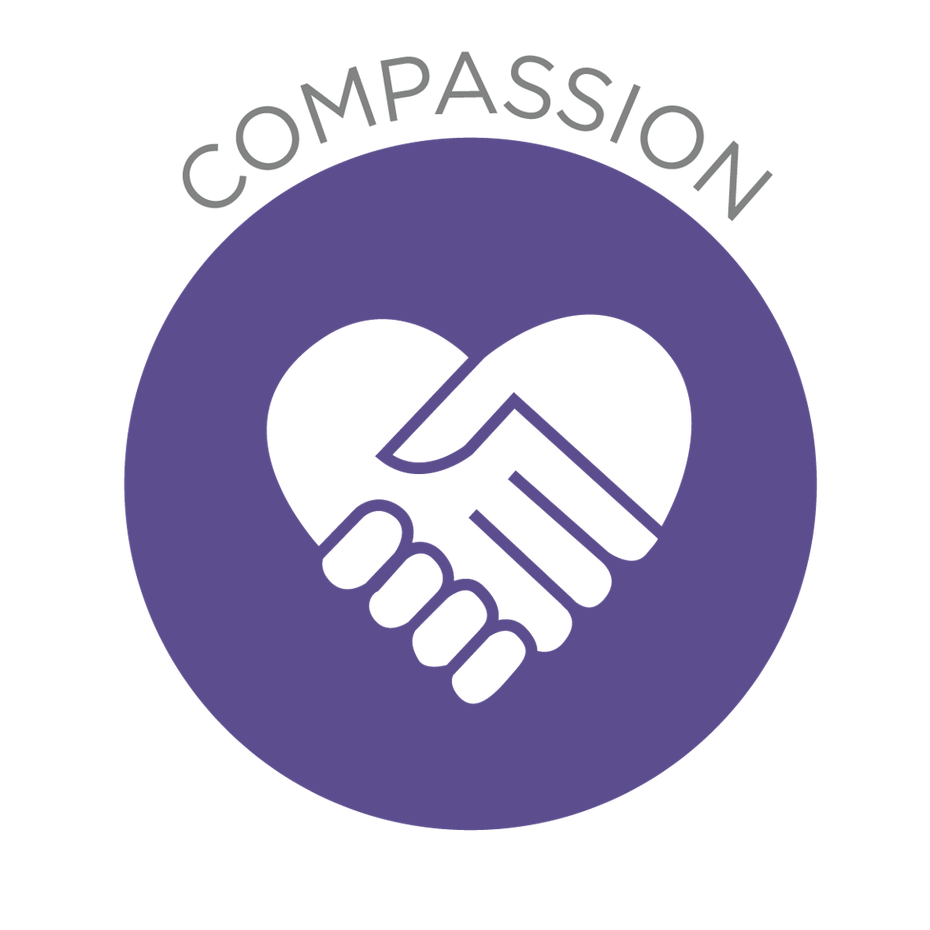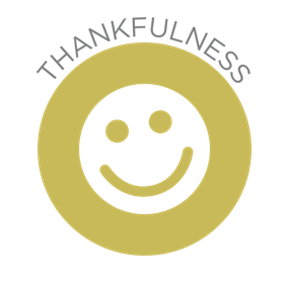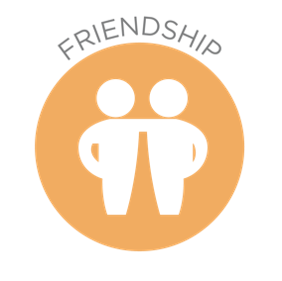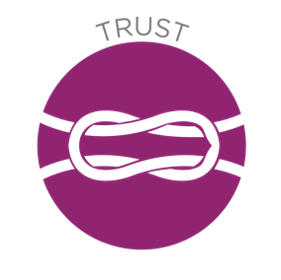 See our Year group pages to learn more about our Christain Values and some of the work we are doing on them!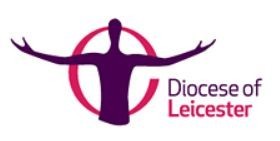 Our school is a Church of England school in the Diocese of Leicester. You can find out more about the Diocese of Leicester through their website by clicking here. Or if you would like to find out about their specific work with schools click here.
We have strong links with the Diocese and with the churches in our catchment, particularly St.Mary's Church in Lutterworth:
The incumbent of the Parish of Lutterworth is the Rev'd Charlie Styles or otherwise known to the children as Rev. Charlie! The Rev'd Charlie is a valuable member of our school's governing body. He regularly visits the school to deliver collective worship and also to take part in the children's learning here at Sherrier.
As part of our Collective Worship the staff and children learn, respond and reflect through a simple structure represented by 'candles', 'mirrors', 'a door' and 'a window'. See below how our Collective Worship uses this model: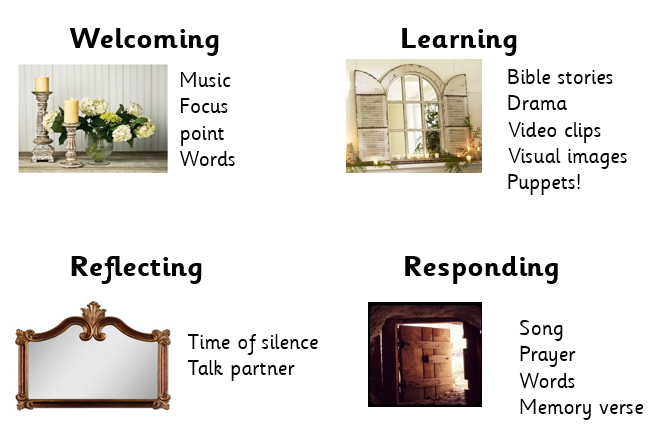 Here are our Collective Worhip timetables and agendas for this year 2016-2017:
As a church school we wanted to learn how and why Christians pray. We spent a whole week unpacking the Lord's Prayer. Each year group explored an aspect of the Lord's Prayer and considered what it meant to them. As a school we decided that we wanted to develop a structure to our prayers, just like the Lord's Prayer has a structure, so we focused on things we are thankful for, things we are sorry for then spend time asking God for help. From this we chose the school prayer to be a teaspoon prayer (TSP) - thank you, sorry, please! During our individual and collective times of worship we follow the structure of praying with a Thank You, Sorry, Please prayer.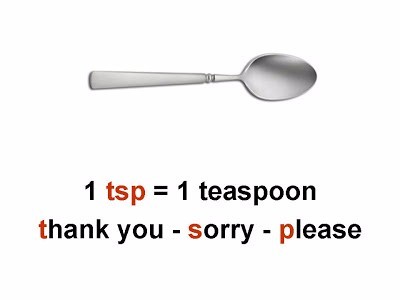 At Sherrier we value all faiths and want our children to understand and be aware of different cultures and beliefs. As part of this we teach our children to know the World's Key Religious symbols and the important part they play in people's lives and their communities.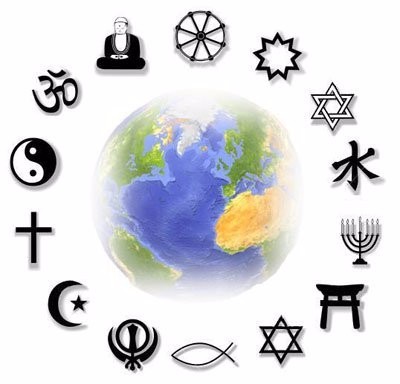 If you would like to know and understand more information about the different world religions please click here!
At Sherrier we follow the Leicestershire Agreed Syllabus for RE.